Fall 2021 iSLB now online
New issue of iSLB now online
Please enjoy the latest issue of the Society for Leukocyte Biology's Newsletter, iSLB.  On behalf of the iSLB Editors, please enjoy the Fall/Winter 2021 issue which is available online.  Feel free to share with a colleague.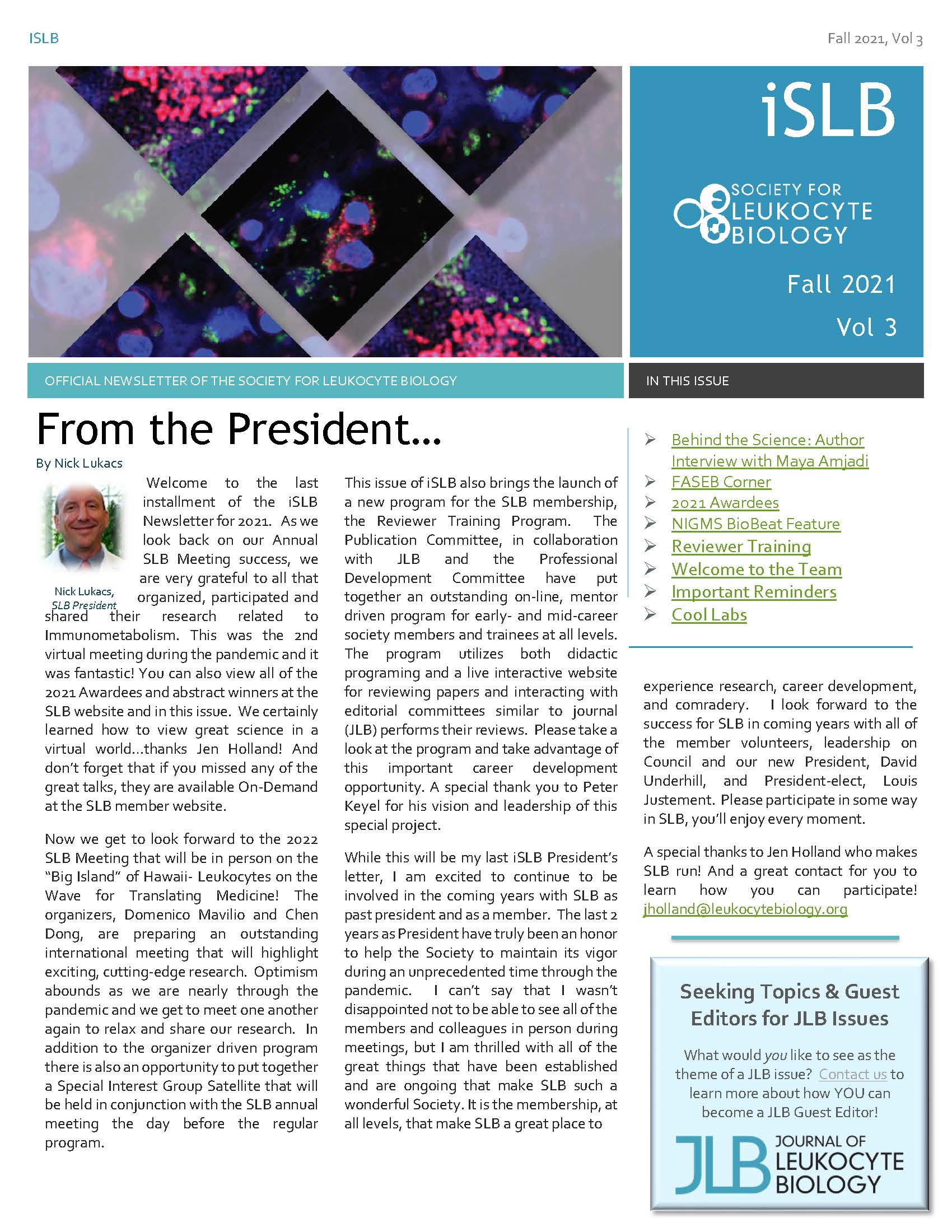 In this issue:
Behind the Science JLB Author Interview
SLB Trainee Members Around the World
FASEB Corner
2021 Awardee Review
SLB Member featured in NIGMS BioBeat
Reviewer Training Program and more!
If you have an idea for a future iSLB article, contact us! iSLB is the society's member publication and we welcome your submission.