Spring 2022 iSLB now online
New issue of iSLB now online
Please enjoy the latest issue of the Society for Leukocyte Biology's Newsletter, iSLB.  On behalf of the iSLB Editors, please enjoy the Spring 2022 issue which is available online.  Feel free to share with a colleague.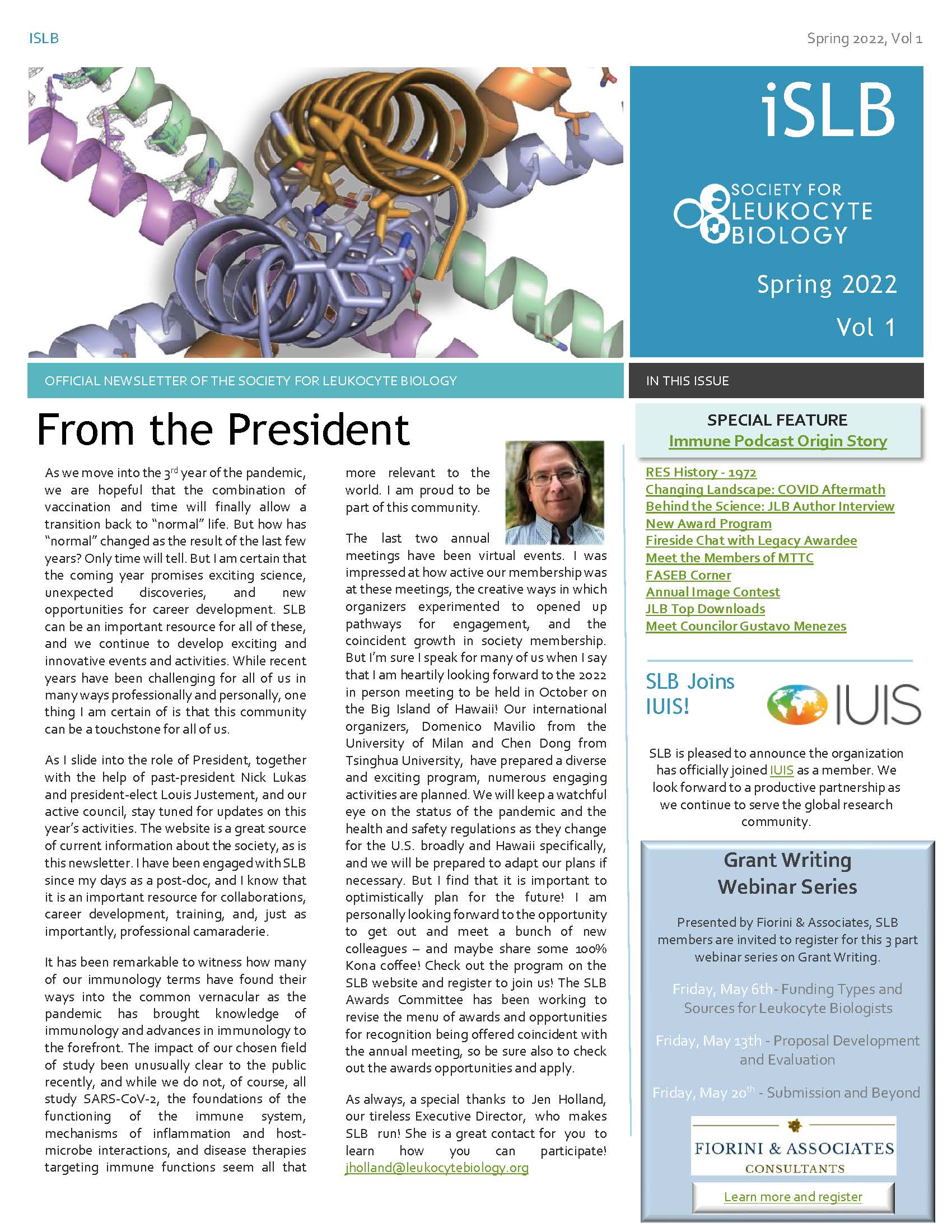 In this issue:
Immune Podcast Origin Story
RES History - 1972
COVID Aftermath
FASEB Corner
Early Career Author Interview
New Award Program
Legacy Awardee fireside chat and more!
If you have an idea for a future iSLB article, contact us! iSLB is the society's member publication and we welcome your submission.